Relegation Great Escapes
/
April 13th, 2016
/
There are currently 0 comments
The season is drawing to a close in the English Football League which means there is a lot to fight for! Whether clubs are battling it out for automatic promotion and play-off positions, or find themselves at the foot of the table fighting for League survival, the next few weeks in the Football League promise to be entertaining.
Whilst it remains mathematically possible every fan will be hoping their club can start to string a set of results together to lift them out of, or away from, the relegation places. Over the years there have been many shocks and surprises on the last day. We'll look through some recent final day relegation escapes to give hope to all fans nervously watching the results coming in over the next few weeks.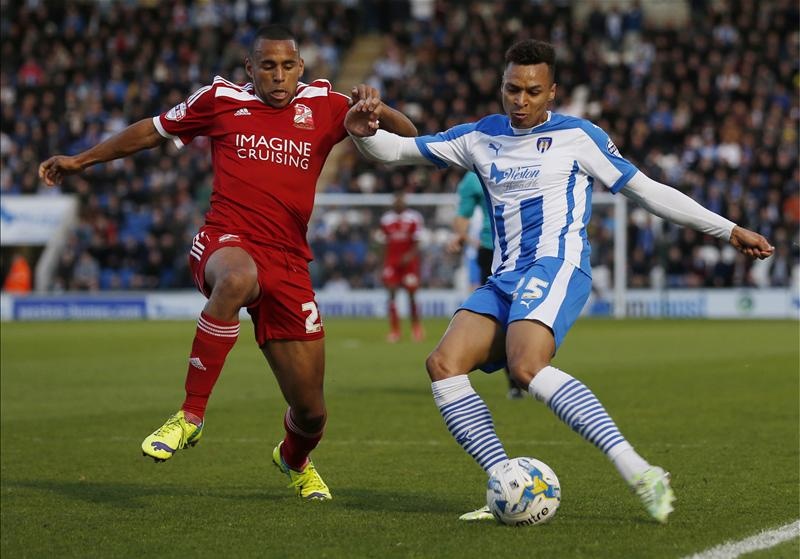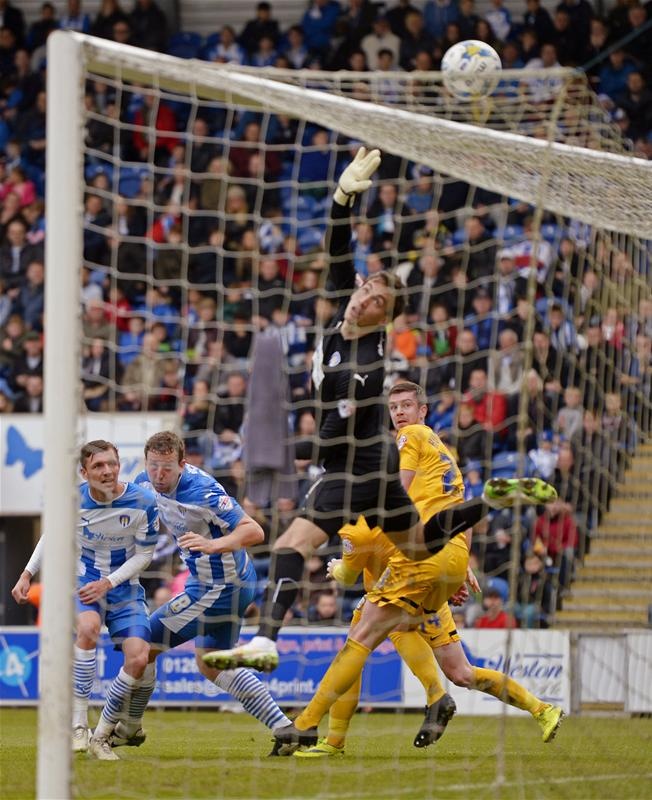 Colchester United 2014-15
Colchester United are once again in a relegation battle this year, and although they're 8 points from safety with just 5 games to go, they'll take confidence from their escape from relegation last season.
With three games to go in the 2014-15 season Colchester were on the verge of relegation as they found themselves 2-1 down to Fleetwood Town with 10 minutes remaining. With other results going against them anything but a win would have sealed their fate to League Two. Massey gave Colchester hope with a tap-in from close range in the 84th minute before Chris Porter despatched a penalty 3 minutes later to guide Colchester to an unlikely 3-2 away win.
The last two games were difficult, and they needed results to go their way in the league also. They first found themselves against playoff contenders Swindon Town. After Colchester led, the game eventually ended 1-1 as Swindon levelled in the second half. Colchester were now in 22nd position and needed to win their final game.
The U's final match was against promotion chasing Preston North End who, by matching MK Dons result, would seal Championship Football the following season. Both teams went into the match with huge pressure for different reasons and Colchester needed to win and then rely on other results working in their favour to survive. Fans turned out in numbers with over 8,000 attending the game, which was a very close encounter as both teams defended resolutely.
It looked like everything was against Colchester when Chris Porter blazed a penalty over the bar early in the second half, but Porter redeemed himself when he set up George Moncur in the 82nd minute. Colchester were able to hang on, and the teams around them in the table either lost or drew, meaning Colchester went on to survive relegation. Preston did manage to gain promotion – however they had to do it through the play-off final at Wembley, where they beat Swindon 4-0 to reach the Championship.
Birmingham City 2013-14
There was a sense that this could be a difficult season for Birmingham after finishing 12th in the previous campaign. Financial difficulties saw key players leave and not all were replaced.
A poor start to the season saw them gain just 4 points in their first 7 games which put them down in 20th position, and although a run of results in November and December saw them as high as 14th they soon slipped back down after the Christmas and New Year period to the relegation places. Although loanee Federico Macheda was picking up goals – with 10 in 18 appearances – Birmingham found themselves in the relegation zone in 22nd position after 5 consecutive defeats, and just one game remaining.
The last game of the season was away to Bolton Wanderers and they needed to better the result of Doncaster Rovers to remain in the Championship. The game was goal-less at half-time which meant Birmingham were relegated if results remained the same, as Doncaster also went into half-time level. Bolton started the 2nd half strongly and managed to score twice to put them 2-0, and although Doncaster were behind 1-0 to Leicester City at this point it meant Birmingham had to score 2 unlikely goals, as a draw would be enough to keep them up.
Two mintues after going behind Zigic headed home from substitute Hancox's cross, and in the 93rd minute Jordan Ibe's shot managed to find Zigic. His shot was parried into the path of Caddis who headed home from 4 yards. Doncaster didn't manage to find a goal and therefore with Birmingham beating their result they had clinched safety on the last game of the season.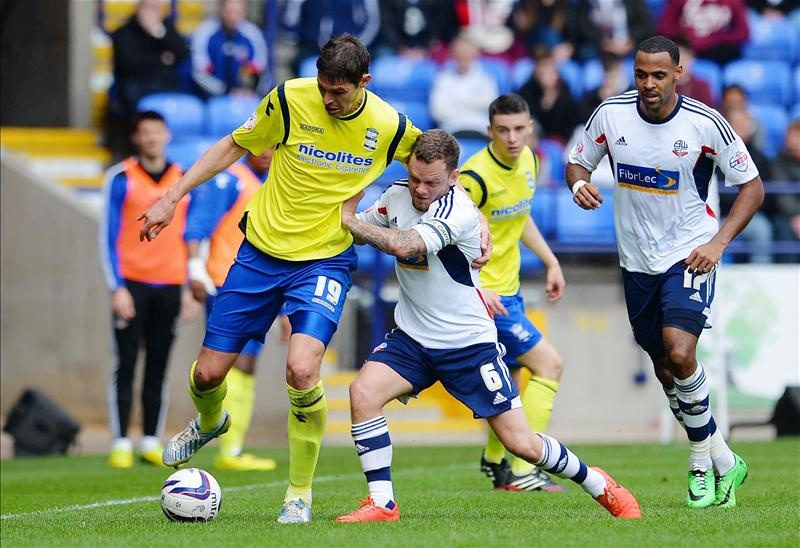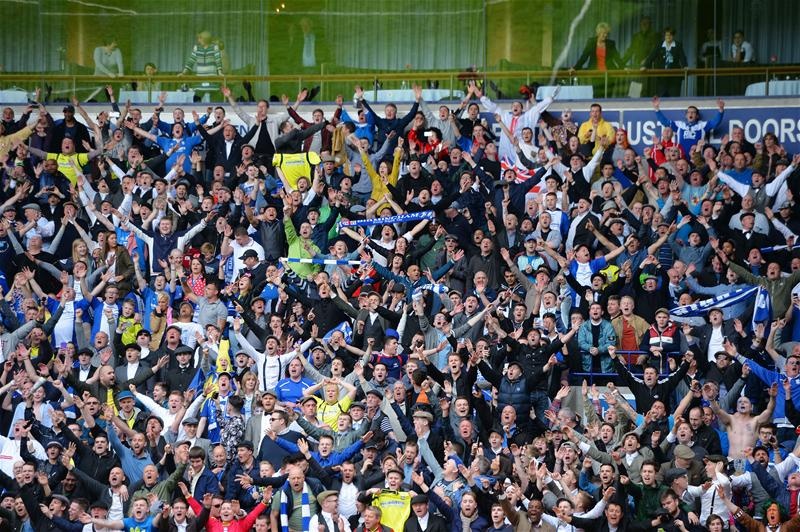 Carlisle United 1998-99
Carlisle United found themselves in their second successive relegation battle, after losing their place in the second tier of the English Football League the season before.
After successive draws against Hartlepool and Darlington before they left themselves needing a win in their final game to stay up. At home to Plymouth Argyle the game was tied at 1-1 as they entered injury time – and their relegation rivals Scarborough were celebrating with fans flooding the McCain Stadium as they believed Carlisle would be relegated.
An unlikely hero came in the shape of loanee goalkeeper Jimmy Glass – an emergency loan signing from Swindon Town who had previously only played 3 games. A Carlisle cross was blocked and went for a corner and Nigel Pearson waved Glass up the field as they threw everything they could at Plymouth to get the winning goal. The corner came in and Scott Dobie's header was saved – rebounding to Glass who drilled a low shot which found the net from 6 yards out – this turned out to be the last kick of the game.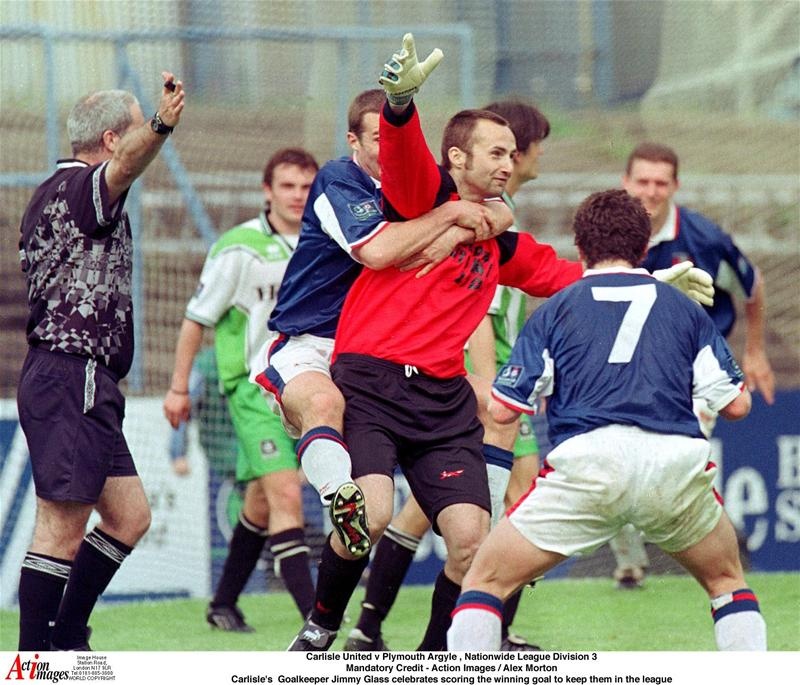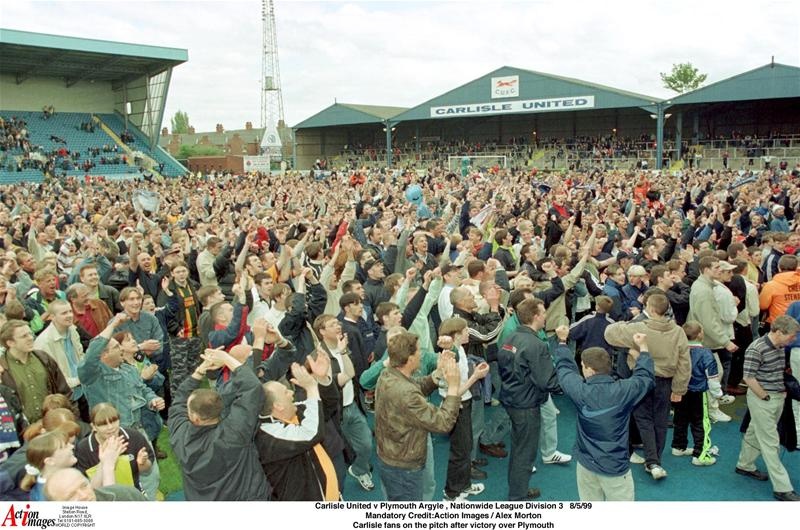 Blog created by Nathan Spencer