Become The Engine Of Your Team
/
June 16th, 2016
/
There are currently 0 comments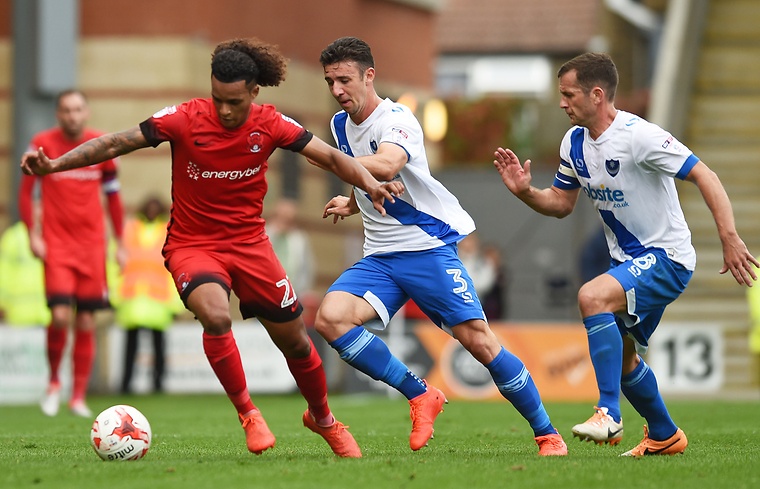 The central midfielders. Often referred to as the engine of the team, centre mids are key players on the pitch. They're regularly involved in both attacking and defending plays, so understandably, they boast one of the highest work rates on the field! There's no denying it, becoming the ultimate centre mid requires dedication – and a lot of sweat. But threat not, this guide is here to help. We've come up with some much-needed tips and tricks, for dominating the centre midfield.
Be observant
Playing in the centre, you're regularly going to find yourself in the thick of the action. It's important that you're always aware of your surroundings – especially when receiving a pass. Before you receive the ball, look around for your closest teammates or any immediate threats. Before you receive the ball it's important to understand whether you have time to take a touch, or whether you're going to have time to play the ball straight away.
Be confident when passing
As a centre midfielder, you're going to be called upon time and time again to create goal-scoring opportunities. You need to know when it's best to play the short pass, or take a chance and play a long ball. A bad pass will lose possession and put your team under pressure. If you can't see any long pass opportunities, utilise the short passes. Play the ball back and forth with your teammates until space opens up. If you're in the lead, keep possession and play it safe. But if you're in need of a goal don't be afraid to play long balls into the box.
Think before you get the ball. As you're moving around always look for space and chances. Try to second-guess your opponent's next move – the best players are the quickest thinkers! Where is your teammate heading? What is your opponent's next move?
Get to know your opponents
You're going to face a wide variety of opponents, so before the game try to understand your opponents. The more you know about them before the game, the easier it'll be for you on the pitch. Adapt your style of play according to their strengths and weaknesses. Look for any weak links you can utilise, or any players who must be marked at all times.
Don't be afraid to pull the trigger
You might not be a forward, but as a centre mid you need to be confident in front of goal. If you see an opening, don't be afraid to shoot from distance. It's likely you'll have a number of opponents blocking your view, but remember, these opponents will also be blocking the view of their keeper. 
Centre midfielders don't have an easy ride. They're expected to be able to get back just as much as they push forward. Apart from having an undeniable work-rate and bags of stamina, centre mids must possess vision and awareness. Playing in the centre you need to communicate with all your teammates whilst trying to keep tabs on your opponents.