Tradesman Trials – Cement Mixer Challenge
• Former tradesman turned professional footballers Stuart Pearce (electrician), Dean Windass (hod carrier) & Geoff Horsfield (builder) take each other on at the Fiat Professional Tradesman Trials cement mixer challenge
• The Fiat Professional Tradesman Trials is a nationwide search to find a current tradesman who has the footballing talent to make it as a professional footballer in The Football League.
• Every moment of the trials will be #madewithmitre as the tradesmen battle it out with the Delta Match Hyperseam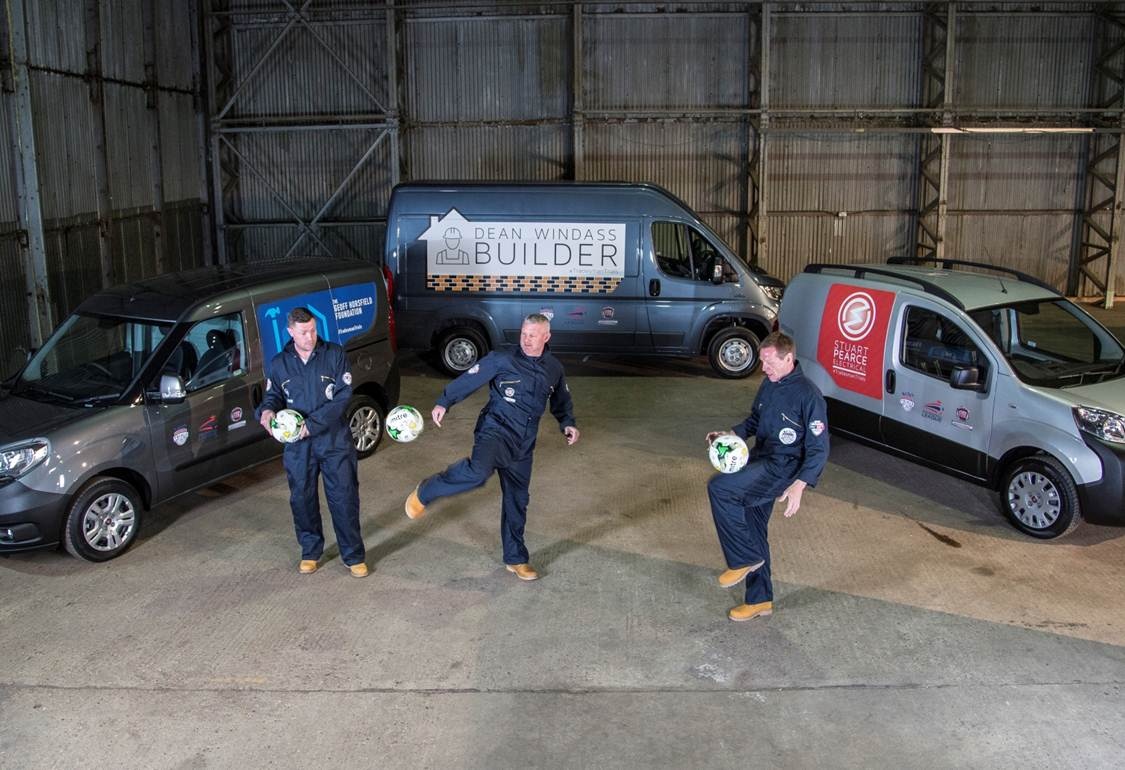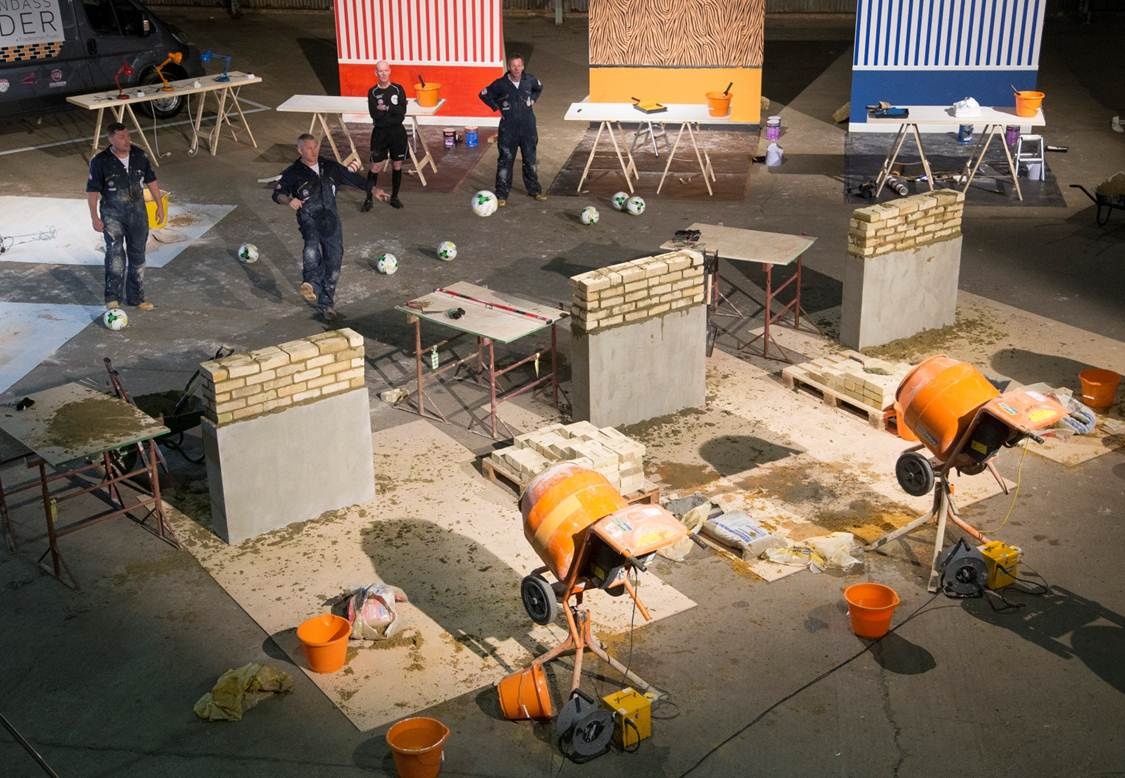 Former Football League stars Stuart Pearce, Dean Windass and Geoff Horsfield have gone head-to-head in a cement mixer skills challenge. The trio attempted to chip the Mitre Delta Match over a brick wall that they had just built as part of the Fiat Professional Tradesman Challenge, and into a cement mixer on the other side. To make the task harder, they were all wearing steel toe-capped workman boots – a throwback to their previous careers as tradesmen before football.
Tradesmen who think they've got what it takes to win a one month trial at a Football League club have until 12th June to showcase their skills by submitting videos of their footballing talent to www.tradesmantrials.co.uk or on Twitter and Instagram using #TradesmanTrials
The best entries will then be invited to attend an exclusive Tradesman Trials day, in association with The Football League that will take place by the end of June, where they will be put through their paces in front of a selection of scouts and Fiat Professional's football ambassadors. The winner will then select his preferred club from the 29 signed up to the campaign* and receive a £2,000 prize.
To view the Fiat Professional Cement Mixer Challenge video and find out who won click here:
https://www.youtube.com/watch?v=WLwUFbR-FuY&feature=youtu.be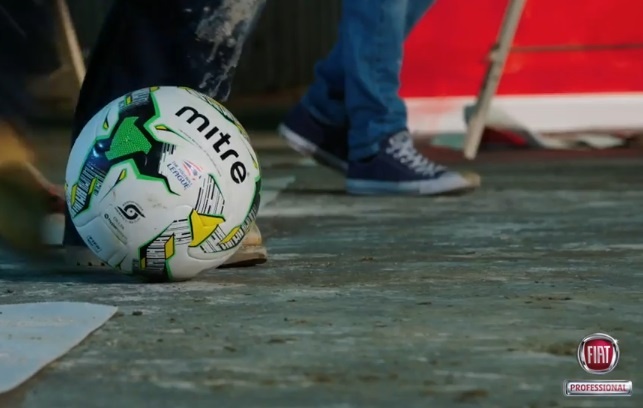 *Current list of Football League Clubs signed up to Fiat Professional Tradesman Trials:
The Championship
Fulham, Huddersfield Town, Ipswich Town, Nottingham Forest, Rotherham United, Preston North End, Wolverhampton Wanderers. 
League 1
Barnsley, Blackpool, Burton Albion, Chesterfield, Colchester United, Coventry City, Fleetwood Town, Millwall, Oldham Athletic, Rochdale, Scunthorpe United, Shrewsbury Town.
League 2
Accrington Stanley, Crawley Town, Hartlepool United, Newport County, Notts County, Oxford United, Plymouth Argyle, Portsmouth, Stevenage, Wycombe Wanderers.