4 simple rules for mastering the overhead kick
/
July 15th, 2016
/
There are currently 0 comments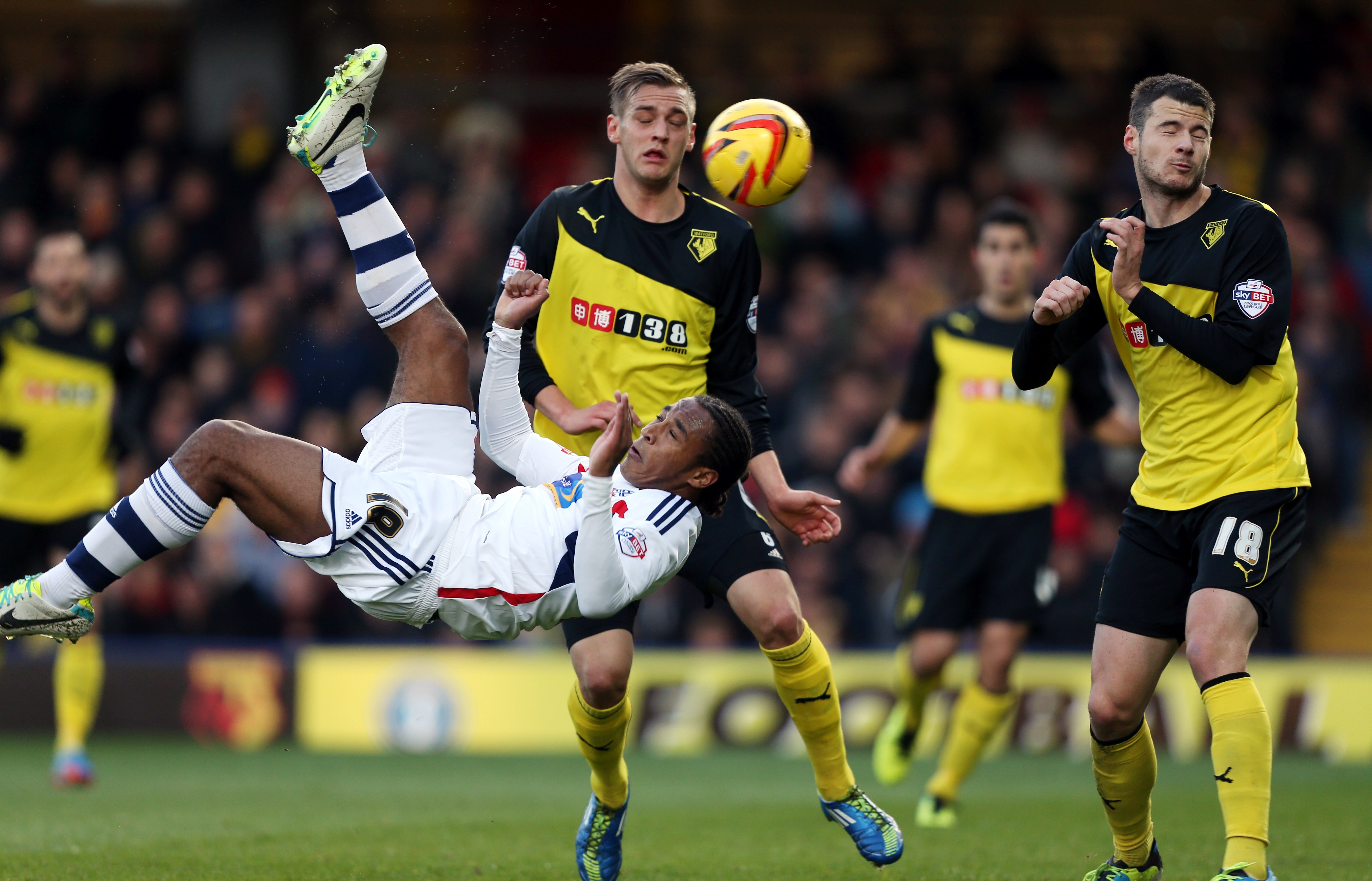 Attempting an overhead kick is not for the fainthearted. Throwing your body up into the air, parallel to the ground, requires a great deal of nerves and practice. But when your back is against the goal, mastering this spectacular display of athleticism will give you an edge over your opponents. Here at Mitre, we have put pen to paper and come up the 4 ultimate rules for conquering the beautiful bicycle kick.
1. Positioning and Timing
Before your boots take to the skies it is essential to position yourself correctly. Get in line with the incoming cross and keep your eyes on the ball. If you lose track of the ball there's a high chance you'll miss it entirely. More often than not, the ball will be heading toward you at a fast pace and from an awkward angle. So the perfect position and to-the-second timing are both crucial.
2. Head for the skies
Once you feel you have positioned your body correctly, and your eyes are locked on, head for the skies! Jump up leaving your kicking foot on the ground. The upward motion of your non-kicking foot will be enough to propel you into the air.
3. Airborne
As the ball draws in, throw your kicking foot up into the air. Be sure to strike the back of the ball and swiftly lower your other leg. You'll be completely airborne; lying parallel to the ground, unable to even hear the woos and whistles of the crowd. The scissor action in your legs will generate the power.
4. Back to reality
What goes up must come down. A fact that puts off many from even attempting the overhead kick. To complete the move, stretch out your hand to steady the impact as you fall. Twist sideways to avoid landing straight on your back and use your arms to soften your landing.