Mastering The Long-Ball
/
July 28th, 2016
/
There are currently 0 comments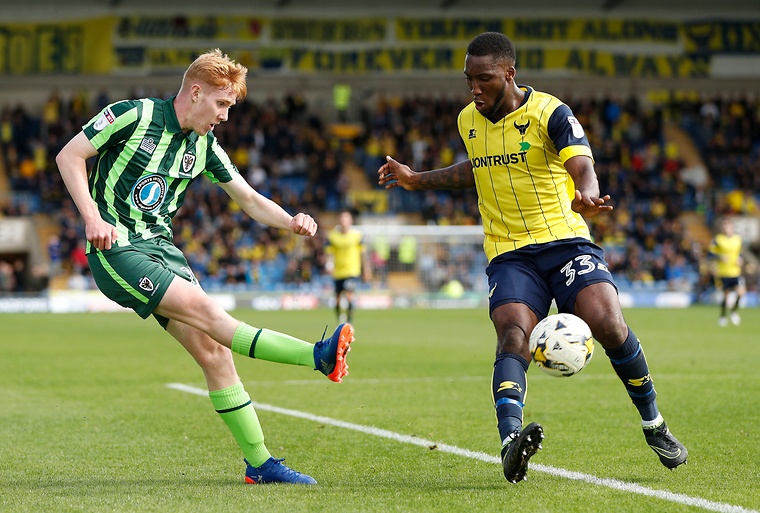 Within any football match, the long-ball is going to utilised time and time again. Whether you see an opening up field or are clearing your line, the long-ball is a skill in its own right – and one that all players need to master! The long pass helps your team cover as much ground in the shortest time, and is perfect for switching play up. Below we've come up with some top tips for mastering the long-ball.
The preparation
Before you go for the long pass, have an idea off your intended target. Being able to get the ball upfield is one thing, but having it reach your intended target is a whole different ball game. Most of the time you will be under pressure from an opponent, so you'll be limited for time. Try to understand where your teammates are and their intended direction. It might be the case that they'll want you to play a through-ball, so you'll need to aim just in front of them so they can run on.
The approach
The approach will all depend on the position you're in and the amount of pressure you're under.  For best results, try to approach the ball at an angle of about 30 degrees. Before you go for the strike, plant your non-kicking foot just beside the ball. Hold your arms out to keep balance. Remember, the way you approach will all depend on the situation you're in. Sometimes you might be jostling with an opponent to reach the ball first, or be under serious pressure from two approaching opponents.
The strike
Try to take a quick look up at your intended target before the strike. Other than this quick look up, always keep your eyes on the ball. Try to get under the ball and strike it with your laces whilst leaning your body back. The more you lean back the higher the ball will go. So if you're looking for a low driven pass, lean forward and hit the ball in the centre.
The follow through
The follow through determines the power within the pass. If you're trying to cover a great distance the follow through is vital. The follow through increases both the distance and the speed of the pass, so is an essential element of the long-ball.
Your reasons for wanting to attempt the long pass could be one of many. With short passes, play is usually more direct and controlled. The use of a long-ball allows you to quickly change the dynamics of the game and opens up all kinds of space. Utilised correctly, and the long pass can create numerous goal-scoring (and even goal-saving) chances!