Who's The Best Between The Sticks?
/
October 9th, 2016
/
There are currently 0 comments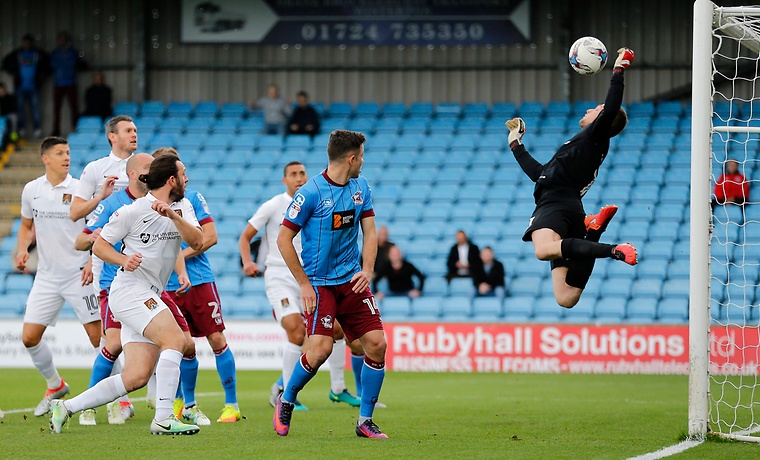 The role of a goalkeeper is quite simple, protect your net. But with a team of 11 players raining down shot after shot, this can be quite a challenge.  The goalkeeper has one of the hardest positions on the pitch. Their team, the coaches and their fans count on them game after game to put their body on the line – literally! So we've decided to dedicate our time to 3 of the best keepers the EFL has to offer this season, and appreciate some serious talent between the sticks.
David Stockdale – Brighton & Hove Albion (Championship)
At number 1 is David Stockdale for Brighton. Currently sitting in 2nd place, it's clear Brighton are obviously doing something right. Maybe it's down to their man between the sticks? At age 31, David Stockdale has a lot of experience. And it's clear experience pays off,as he currently holds an impressive 10 clean sheets out of 16 appearances. Boasting a 62.6% clean sheet record, Brighton really do have a lot to thank for when it comes to outstanding goalkeeping. If Brighton and David keep up this form, they'll be up for a shot at promotion.
Ali Al-Habis – Reading (Championship)
Again proving that experience really can make a difference is Ali Al-Habis. At age 30, Al-Habis has helped Reading get within the top three, as they sit third after 17 games. Ali sits just short of Brighton's Stockdale, boasting 8 clean sheets out of 17 appearances. With both Reading and Brighton in the top 3, it goes to show you how vital it is for a team's goal to be protected by a first-class keeper.
Luke Daniels – Scunthorpe United (Football League 1)
Last but certainly not least is Luke Daniels. After 18 games, Scunthorpe are right where they want to be – the top spot. And with an impressive 41.2% clean sheet record, you have to give it up for their man between the sticks, Mr Daniels! With 7 clean sheets from 17 appearances, Luke Daniels is currently the number one goalkeeper in the League One and has helped put his team at the top of the table.