For Club & Country : The National Football Museum
/
November 1st, 2016
/
There are currently 0 comments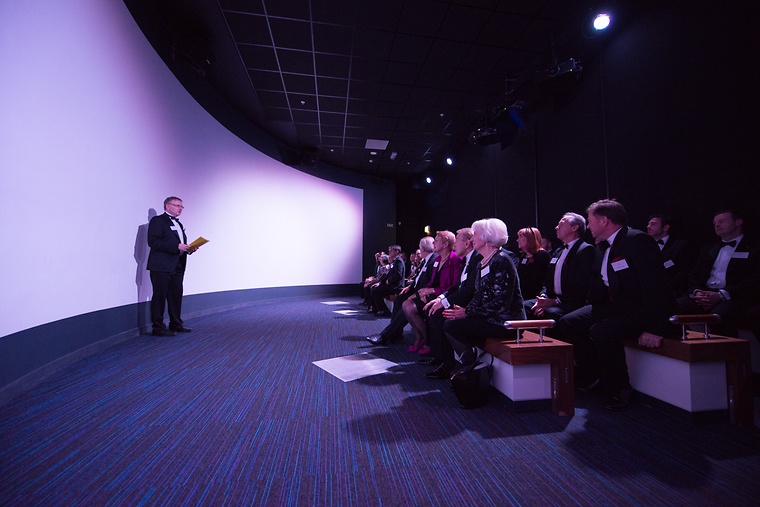 On the eve of the most poignant date of the year for anyone involved in military conflict, the Woodland Trust and National Football Museum played host to a significant and moving event of its own in Manchester.
Our 'For Club and Country' partnership pays tribute to footballing heroes who took part in the First World War and a dinner at the National Football Museum in Manchester was the official launch of our plans to commemorate all involved.
On arrival, guests attended a reception with the opportunity to see the Victoria Cross awarded to a footballer in the First World War, Bradford Park Avenue's Donald Simpson Bell.
Guests then viewed the For Club and Country film in the National Football Museum's Cinema to learn more about Simpson Bell, Northampton Town's Walter Tull, and the birth of the Women's Game. In the film guests heard Ambassador, Sir Trevor Brooking CBE, lead the call for today's supporters and players to commemorate club First World War heroes by planting a tree and signing up to the Supporters' Roll of Honour.
Living Historian Group, Skirmish, provided an evocative vignette of the First World War during the evening, with relics from the front line on display including rations, clothing and a replica football from the period.
The guests were then seated at six circular tables, each with one seat left free for a guest of honour. Following dinner, in a moving sequence of events, six representatives marched solemnly into the hall before taking their places behind each of the empty seats.
On command, they revealed pieces of information one by one which explained the significance of the empty seat; a soldier who had played for a football team before going to war and losing their life. A lone bugler then played the Last Post to provide the opportunity for a moment of reflection.
Speeches followed from Woodland Trust staff including our Chair of Trustees Baroness Young, and Director of the National Football Museum, Dr Kevin Moore, and an incredibly moving reflection on the evening from Gordon Taylor then reminded everyone of the camaraderie and 'esprit de corps' instilled in those in the military but also similarly in the unique ability of sport to bring together people from all walks of life.
With plans to commemorate footballing war heroes from 60 league clubs across the length and breadth of the country, we're now looking for supporters from all walks of life to play their part, learn more about their club, plant a tree and be included on the Supporters' Roll of Honour to create a physical and digital legacy football's involvement in the First World War. The First World War Centenary Woods project is supported by the Trust's lead partner Sainsbury's.