Tips For Playing Football During The Winter Months
/
November 1st, 2016
/
There are currently 0 comments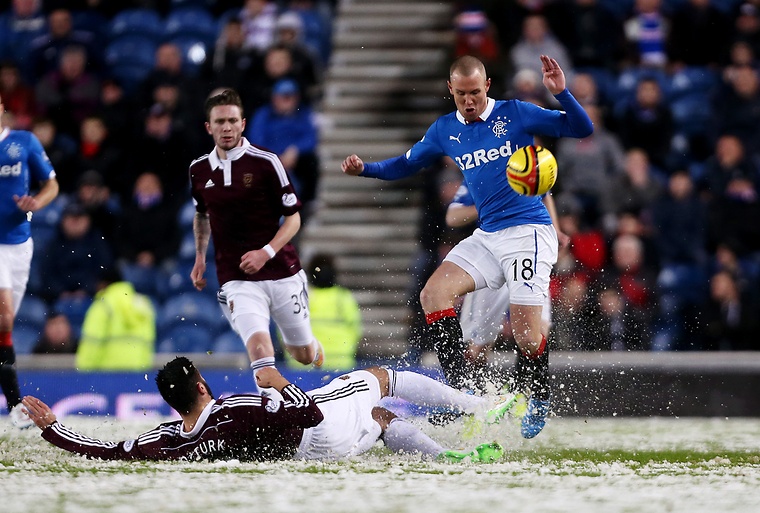 You're in shape, you're pumped up and your team is ready. It's time to vacate the changing room and lead your team to victory. But as you head onto the pitch one thing becomes clear. You're going to be up against the elements! Playing football in the wind and rain can be fun, so long as you're prepared.  If not, it's a completely different ball game! The wind and rain show no mercy, so make sure the elements are on your side with this list of essentials to bear in mind.
1.    Footwear is key
Whether you're taking it to the grass or hitting up your local AstroTurf, footwear is key. Prepare yourself for the wet surface with suitable studs or appropriate soles. Slipping and sliding past the ball is going to get you nowhere.
2.    Shoot, shoot, shoot!
Wet and windy weather might be a nightmare for you, but try being a keeper. The elements can play as a massive distraction for the protector between the sticks. A damp surface can cause the ball to skip of the top. Don't be afraid to have a pop when possible!
3.    Clear your line early
As mentioned the elements can be a nightmare for the keepers. It is essential to avoid any unnecessary troubles for your goalie when the rain is lashing down. Clear your line early. Not only will this keep your goal safe but it will switch the pressure onto your opponents.
4.     Prepare for the rebound
With the downpour acting as a distraction for the defenders and keepers, knockdowns, ricochets and loose hands are a common occurrence. Get your players in the box and prepare for the rebound. Utilising these loose balls can change the game in an instance!